Mississauga Cleaning Service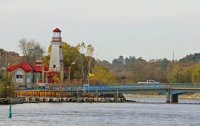 Mississauga Cleaning Service offers quality home, apartment and office cleaning services at an affordable rate. There are several locations in the Mississauga area we serve such Erin Mills, Port Credit, Lorne Park and Streetsville. Mississauga cleaning services strives to provide the best cleaning services at a competitive rate.
A cleaning service team will conduct an initial assessment of the homeowner's residence and determine what needs to be done and will recommend cleaning services that are best suitable for your home or office. The homeowner will have the final say in what they want cleaned and organized. If there are certain rooms in the home that the homeowner wishes the cleaner not to go in to or clean for whatever reason, the cleaner and Mississauga Cleaning Service will respect their wishes.
In the beginning, a homeowner may feel as if having a cleaning lady is another bother in their life. However, once a cleaner does her initial clean and organization of the home, the visits will become shorter and the house will remain cleaner, longer. This will help to bring a family closer together, especially if a dirty home was causing arguments.
Additionally, cleaners will be out of the way of the family. Homeowners can choose the day of week to have their cleaning scheduled on. The cleaning lady is trained to do her job without interrupting the natural flow and environment of the family. If there is vacuuming to be done and someone is on the phone, she will do something else until they are finished with their phone call. This is just one example of the courteousness and professionalism of our cleaning staff.
Cleaning Services in Mississauga offers homeowner's budget-friendly pricing for all their cleaning needs. Families and individuals will find various combinations of cleaning days for all their cleaning needs. From one day a week to twice a month and everything in-between, Cleaning Services Mississauga will work with a homeowner to match their cleaning needs within their budget. And as always, if things change, adjustments can be made to the cleaning schedule.
There are many green and ecologically-friendly products a cleaning service could offer a homeowner to make sure their house is clean and fresh. The more eco-friendly products a cleaning service uses, the better condition the environment stays in and the better the home remains. There are individuals who are allergic or have sensitivities to harsh chemicals and certain toxins. With the green products, they do not experience the chemical reactions or sensitivities they do with the other products.
Whether a family or individual needs a cleaner every day or once every other week, Cleaning Services Mississauga will have a cleaner and plan that will work for the homeowner.