Your Expectations from A to Z Cleaning Services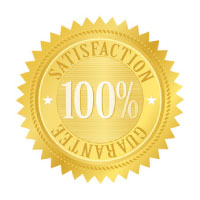 Many cleaning services do an "okay job" however you can expect that A to Z Cleaning Services to do the best job for your home bar none.
A to Z Cleaning Services will leave no "stone" unturned when it comes to cleaning your home. This means they will clean under the bed, under the couch and in all the nooks and crannies where dirt bikes to hide.
The A to Z Cleaning Services Company has a unique way of cleaning a room that is extremely efficient so that nothing is overlooked or missed. They start at the top of one area of the room and clean in a circular motion towards the other side of the room until they've reached their starting point. Moving in a clockwise or counterclockwise direction makes sure that every surface and everything that needs cleaning receives cleaning. And by beginning at the top, they do not have to go over their work because dust falls downward so everything at the top but remains clean and the last thing they do in the room is vacuum.
A to Z Cleaning Services will clean the typical areas of the home such as the bedrooms, kitchen area, bathrooms and living room or den; however there are times when other areas of the home require special cleaning. A to Z Cleaning Services will set up a time that is convenient for the homeowner to clean such things as windows and shutters, ovens and refrigerators or closets and garages or spare bedrooms; other once monthly special cleanings might include changing and washing the linens or cleaning out the refrigerator of old food to make room for new groceries.
The A to Z Cleaning Services Company will send the same cleaning person to your home every week or every two weeks, which every your contract designates, this way the person who is doing the cleaning of your home knows exactly what to do and how you like your home to look, with the exception of sick time or vacations.
Special arrangements could be made with the A to Z Cleaning Services Company for an extra cleaning if you have a party coming up or special events in your home where an extra cleaning is needed however they would ask for an advance notice to prepare for this special cleaning.
Spring and fall cleaning sessions are planned twice a year through A to Z Cleaning Services. Every house needs a deep cleaning in the spring and in the fall to remove allergens, dust mites and dust bunnies that are hidden among the carpeting, draperies and upholstery. By removing these allergens, the whole family will leave the lot easier and your home will feel a lot better.
A to Z Cleaning Services also performs apartment cleaning which includes moving service, meaning they would clean the apartment before someone moves in; or move out service which means they would clean the apartment after someone is vacating the premises.