Press Release A to Z Cleaning Services Celebrates their 20th Anniversary in Business
A to Z Cleaning Services is proud to announce their 20th Anniversary in business. Over the past 20 years A to Z Cleaning Services has provided the Oakville and Mississauga areas with the highest quality cleaning service possible.
Oakville, Ontario, Canada. April 09, 2013.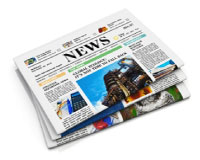 With a proven ability to provide quality cleaning services to those areas A to Z Cleaning Services has expanded to serving Oakville, Ontario. With years of experience providing professional cleaning and maid services, A to Z Cleaning Services is a top contender for Cleaning and Maid Services in Oakville, Ontario.
When speaking to the owner of A to Z Cleaning Services about their 20 years longevity, Anna Zasadzinska says that "Every customer is treated like they are the most important client that we have. Our cleaning maids are very professional, hardworking, and will stay and make sure that the job we do meets the customer's satisfaction each and every time. You cannot be in business for 20 years unless you have happy customers. At A to Z Cleaning Services our list of satisfied customers is very long."
When most people look at Cleaning Services, they expect to find a one or two man operation that can handle small jobs. A to Z Cleaning Services is much more than that. Over the last 20 years in business, their customers have come to expect special things from this company that include:
A to Z Cleaning Service has used a European style of cleaning over their 20 years span. They offer their services to private homes, offices, apartments and businesses. They make sure that they have the right tools, cleaning supplies and manpower to get the job done the right way and in a timely fashion.
During their 20 years of service in the Mississauga and Brampton areas, they have seen many other cleaning services come and go. Other companies have failed for a variety of reasons. A to Z Cleaning Services has been able to succeed because of their commitment to quality work. That is what the customers want and that is what the customers should expect from A to Z Cleaning Services.
As A to Z Cleaning Services celebrates their 20th Anniversary year in business, Owner Anna Zasadzinska does not plan to look back. Anna says: "We are very proud of what we have accomplished over the past 20 years, but we are also focused on improving and growing in the future. Our expansion into new areas such as Oakville, Ontario is only the start. We hope that in the future we will be able to provide our services to other communities as well."
For any questions or inquiries please contact:
Anna Zasadzinska
905-257-8102
http://www.cleaning-services.ca
info(at)cleaning-services(dot)ca